Review Detail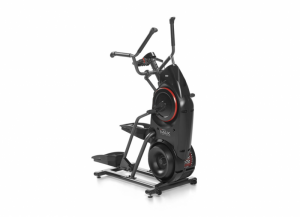 Exercise Equipment

Editor
February 29, 2016
2728
I had to stop running because of my knees and after a fair bit of research on the different fitness machines out there I decided on going with Bowflex and the Max Trainer, I went with the M3 as I don't need all the bells and whistles but I wanted a full body workout . I have had the machine for 2 months now and I love it. I have surprisingly lost weight with it as I was already at my ideal weight thanks to running.

This machine gives a really good workout but the fan turbine does produce a bit of noise. This is fine as I always am using my mp3 player when I workout. My machine also developed a squeak. I called customer service and they told me I needed to adjust a few screws. It was the disk that needed some fine adjustment as it was hitting the side a little bit. It took me 5 minutes to fix once I got off the phone and I have been using it for 15 minutes a workout session, 5 times a week and it hasn't come back.

This is a great machine and gives me the workout I want without stressing my joints. I definitely recommend it.
Cons
Took a few weeks to receive my M3 from Bowflex. Louder than other machines..
Bottom Line
Yes, I would recommend this to a friend.
Fitness Information
Fitness Level
Avid Athlete
Length of Time Used
1 - 3 Months
Comments