Review Detail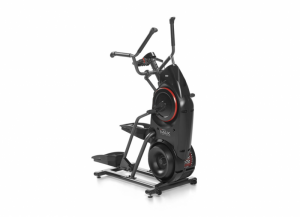 Exercise Equipment

Editor
February 29, 2016
2728
All I can say is wow! Working out on a Max Trainer is sure intense when you use the actually Max Trainer program. I have tried treadmills and ellipticals in gyms which are good but after I tried my friends Max Trainer, he bought the M5, I had to get one. I wanted something that would give me a great aerobic workout in the shortest amount of time and I haven't found anything else that beats the 14 minute time of the Max Trainer. Now to be fair it took me almost 2 months of working out with the M3 on the manual settings before I was able to do the full Max Trainer program but I am glad I did buy it.

The machine is solidly built and it's no worse for wear after 5 months of intense use. The rollers by the pedals did develop a bit of a squeak maybe 3 months in but a bit of silicon spray silence the noise and I haven't heard it since. I also like how small the max trainer is. Instead of taking a lot of floor space it stands up more which is ideal for me in a condo where my space is at a premium.

My only real complaint besides wishing it was a bit cheaper is that the M3 needs more workout programs. Especially at the beginning when I wasn't ready for the full Max Trainer program I could have used a few easier ones. I ended up using the manual mode which is fine and also the Max Trainer mode but on super easy levels. My friends M5 Max Trainer has 8 programs I believe. I would have bought that one but at the time it was $500 more which I couldn't afford.
Pros
Best workout. Gets my blood pumping
Cons
Other models are to pricey. M3 needs more programs.
Bottom Line
Yes, I would recommend this to a friend.
Fitness Information
Fitness Level
Casual / Recreational
Length of Time Used
3 - 6 Months
Comments