Review Detail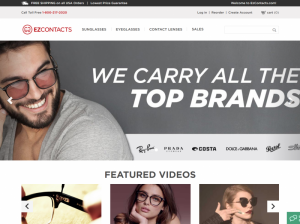 Eye Care

Editor
January 09, 2018
5921
DO NOT ORDER FROM THIS SUPPLIER
Do not order contacts from this supplier. I placed my order back in middle of September for basic contact lenses that's commonly available for my prescription. Still to this day, October 25th. I still haven't received the correct order. I contacted their customers service at least fives times, they all say the same thing. I need to contact the shipper warehouse someplace in who's know where...oh we'll definitely going to get this out to you, you don't need to speak to a supervisor..bla bla. If they keep this up, I might just going to dispute the charge with my credit card company and tell them it's a fraud. Lesson learn, pay a little more money to supplier that would actually provide your order on time and don't screw it up!!!!!
Cons
Customer service terrible, long wait, not holding up to promise
Bottom Line
No, I would not recommend this to a friend.
Comments