Review Detail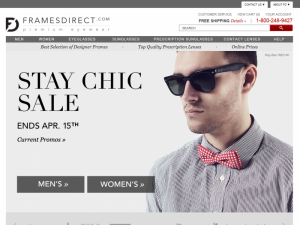 Eye Care

Editor
April 15, 2015
5822
This was my first time ordering glasses online. Wasn't sure if it was going to work out as it is much easier to try on frames than to rely just on the measurements of your previous glasses. It did work out though and I really like the new frames I picked out.

Plan to buy my next pair this way since it is much cheaper even though you do have to be a bit more careful double checking the measurements.
Cons
Was worried about ordering online
Bottom Line
Yes, I would recommend this to a friend.
Comments