Review Detail
2.2
31
0.5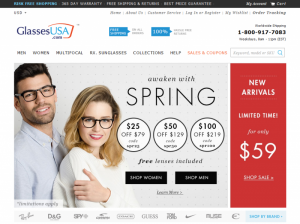 Eye Care

Editor
April 14, 2015
12998
takes forever to get glasses...if you get them
Takes forever to get the glasses.
First they shipped me an empty box.
No kidding an empty box. Ok, it wasnt empty, it had a case in it. but no glasses.
Waited 30 minutes on hold to speak with someone who didn't have a clear command of the english language. Couldn't understand a word they said.
Then I went through the chat to see if I could figure out what happened.
They said a mistake was made.
The would have to remake the glasses and it would be another 2 weeks.
Shipping is through USPS and it takes at least a week.
So after a month I may....or may not get the glasses.
Also be aware of the $7.95 glasses case they stick on to your order.
I didn't even realize it was stuck on my bill.
Bottom Line
No, I would not recommend this to a friend.
Comments