Review Detail
3.4
5
0.5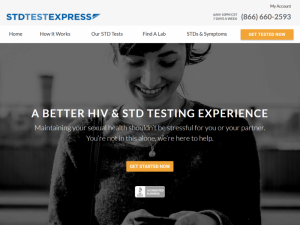 STD / STI Testing

Editor
February 17, 2016
12241
There seems to be 2 main STD online testing services. STD Check and STD Test Express. Both seem to offer the same tests but STD Check is reportedly faster. I am not sure how since both use the same testing labs and you would think both companies would get the test results equally fast. I did double check this fact for both companies when I was price checking and both websites said the closest lab to my location was the exact same lab.

The reason why I ended up choosing STD Test Express was that they accept health insurance plans. STD Check says they don't because of privacy which doesn't make much sense since you can choose if you want to use insurance or not, and therefore remain private.

Well I wasn't about to pay for the STD test myself since it is over $200 and it is covered by my health provider.

The whole process of testing is straight forward. You create an account on the STD Test Express website, select what tests you want and the lab. I went in the next day and had my blood work done. By the following week I was emailed that my results where in. So I logged back into the STD Test Express website to view them. Thank god everything was fine.
Pros
Accepts insurance. Done by qualified lab.
Bottom Line
Yes, I would recommend this to a friend.
Comments