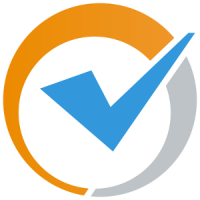 Editor
Updated
User reviews
3 reviews with 2 stars
3 results - showing 1 - 3
Support is really UNhelpfull
The way they work is PUSH you to a test ASAP; and after the test appointment is set; they start to warn you about INCUBATION TIME!!! so DONT make an appointment too soon. do your reseach!! and don't trust them to be on your side; they just say 'TEST AGAIN AFTER 9 WEEKS'. which to me makes no sense at all.

I've called the customer support team twice; first about the registration, and after the test, about the results.

I really had to drag the information out of the support team; they really should do an other job... Its amazing how they dodge the complex questions and just IGNORE questions. amazing.
Pros
fast results and fast appointments.
Cons
BAD customer service; and they push you to do extra testings.
Bottom Line
No, I would not recommend this to a friend.
stdcheck is very expensive

stdcheck took longer than advertised to get me my results

had a long wait at the lab I went to at lunch of more than 30 minutes

don't have an app for the iphone



This is a good site to use if you just want to get some casual STD results and are not in a panic or crisis. It's easy to choose which test you want, choose a location, and get the blood work or urine test done. There is false advertising on the website though, as no test takes only 24 hours to get results. The actual timeframe is 2-3 business days (not including weekends or holidays) for test results and 2-4 business days for the HIV RNA result. For example, if you go in to give blood/urine on a Monday, then Tuesday is considered your actual test day and Wednesday would count as your first business day. Although the website will tell you 24 to 48 hours there is no instance where you will get results in that timeframe. The first time I had an HIV fourth-generation test the results took three business days. The second time was an HIV RNA test and it took five business days You don't find this out however until after you've already paid and tested, which is why I am telling you now In case you're in a hurry for results. Best wishes!
Bottom Line
No, I would not recommend this to a friend.
3 results - showing 1 - 3