Review Detail
3.9
5
0.5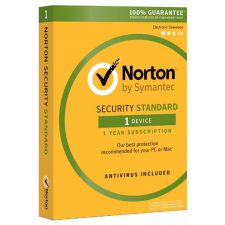 Internet Security

Editor
December 03, 2015
2956
Norton Security Premium Review
This is the second time I have ordered Norton Security as I was extremely happy with it last year as it has solid protection that is unobtrusive, you don't even know it is running until it finds something. No computer slow downs.

I don't have 10 devices which the Premium version covers but I do have more than 5 so the Deluxe version was out. I do recommend purchasing Norton Security through Amazon though as it saves money over Norton annual renewal.
Pros
Excellent virus and spam protection
Bottom Line
Yes, I would recommend this to a friend.
Length of Time Used
1 - 2 Years
Comments