Review Detail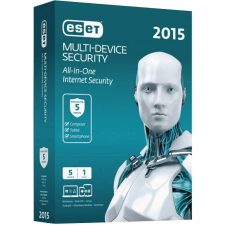 Internet Security

Editor
January 08, 2016
2559
I have used Trend Micro and I have been a Norton user. Years ago I had been an ESET user but had switched for some reason when I got a new pc, I think because it had a free trial version of some other antivirus software. After using ESET again I should have stayed. I haven't had a problem with virus protection from emails or files since I have started using it. It finds spam and phishing emails by using algorithms and patterns and moves them to your Outlook trash. Every now and then I check the trash folder before deleting but I have yet to find a false positive. This is very good software at a decent price.

ESET also is very fast and doesn't slow the computer down, this has been one of my main complaints with the other antivirus software I used, very slow. They also seemed to not find all the virus emails and every now and then I would find an email with a suspicious attachment. This has not happened yet with ESET. Good job!
Pros
Excellent Protection - Finds spam and phishing emails - 4 Stars
Bottom Line
Yes, I would recommend this to a friend.
Length of Time Used
3 - 6 Months
Comments