Review Detail
3.9
5
0.5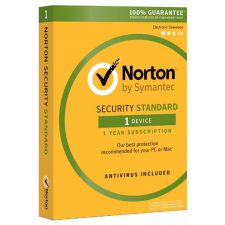 Internet Security

Editor
December 03, 2015
2366
Norton Security offers a large number of tools to protect your devices especially if you go for the Premium version. It can be priced well if you happen to purchase a subscription during a sale which, if last year is any indication, happens about half the year.

If you have a family with a couple of teenage kids then the Premium version is what you want to subscribe too as it will protect up to 10 devices, including PCs, Macs, phones and tablets. During our tests we found that Norton this year seemed to run a lot faster especially comparing Windows 10 to previous years. Malware and spyware blocking by email and downloading met and exceeded our expectations putting this product above most others in the Internet Security and Anti-Virus categories.
Pros
30-day money back guarantee. Bundled with lots of protection tools
Cons
If not on sale can be pricey.
Comments