Review Detail
4.4
4
0.5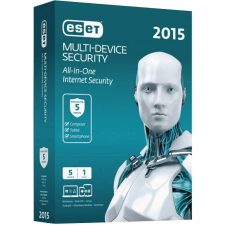 Internet Security

Editor
January 08, 2016
3232
ESET Multi-Device Security Review
(Updated: January 14, 2016)
This is refreshing as there is virtual nothing to complain about with ESET products. I have used Nod32 Antivirus for my business and home computers for almost a decade with no problems and no infected viruses. The original reasons I choose ESET still stand today. They offer a lightweight and powerful antivirus solution which does not hog your computer resources. I barely notice when NOD32 is running a full system scan.

For the last 3 years I have also used ESET Smart Security for my Window Laptops at home. Once again I was pleased and have never had a problem. It is a good product and works very well.

After researching ESET Multi-Device Security I will be switching to this suite of software as soon as my 2 year license expires on my other ESET Products. It makes sense since it comes with both NOD32 Antivirus and Smart Security at a cheaper price and I can install it on all of my home computers without buying additional licenses. I also will now protect my Samsung Android phone (along with my wife's) since it includes ESET Mobile Security.
Pros
Excellent Value. Quality Product and Customer Service
Cons
Does not include iOS software.
Comments