Review Detail
3.9
5
0.5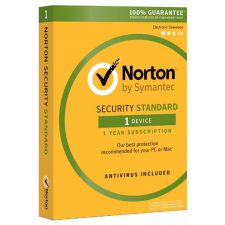 Internet Security

Editor
December 03, 2015
2956
Norton Security is a good product and it allows me to protect all of my devices. My current renewal is up in a week so I just renewed my subscription.

Two complaint I have is that Norton "reminds" you a little to often when your renewal is almost up. Once you only have 1 month left the software will keep bugging you to renew. The other thing is that when you do renew early your new license starts when you enter the key. It doesn't start when your old subscription expires. This is cheap by Norton and means you loose out on your last license by X number of days. It wasn't to bad for me since I only had a week left but it does leave me feeling a little cheater which isn't a good thing for repeat customers.

So if you are renewing then wait until the last few days. I found Norton Security to be cheaper on Amazon than their own website but I think that depends on what sales you find. Once you have purchased your new license you then just enter the license key in Norton and that is it. No new software to install or anything. Besides my complaint I still do recommend Norton as it has a lot of features, is good at protecting my laptops, includes Identify Safe, and doesn't cost to much.
Cons
Only renew right at end of term or you loose remaining days
Bottom Line
Yes, I would recommend this to a friend.
Length of Time Used
1 - 2 Years
Comments