Review Detail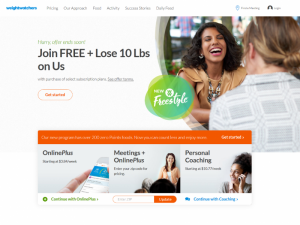 Diet

Editor
April 07, 2015
4740
Where is Weight Watchers Customer Service????
Weight Watchers and their points program is really good. I have no complaints with it.

My issue is with customer service and trying to contact them. I bought a Fitbit from the weight watchers online store and then decided I would like the Flex 2 model instead. I looked on the website to see how to return the Fitbit and it said you have to call customer service or send email and then they will contact you with instructions.

So I sent email and got an automated response. 5 days pass and I still have not heard anything from customer service so I decide to call the toll free phone number. I was on hold for over 30 minutes and I just gave up in frustration. It seems as soon as you have a problem weight watchers customer service is no where to be found.


Pros
Great weight loss progam. First one to loose weight on
Cons
Trying to contact customer service.
Bottom Line
Yes, I would recommend this to a friend.
Length of Time Used
1 - 3 Months
Comments