Review Detail
3.4
25
0.5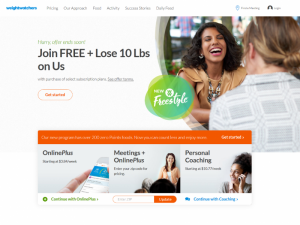 Diet

Editor
April 07, 2015
7084
The new Weight Watchers app and program is very easy to use. However, I ran into several issues with the diet plan. I used the Purple Diet plan, which emphasizes mostly zero point foods, high protien, and eating almost all non-fat. This program however has a number of foods that simply do no belong on a zero points food list. Foods such as fruit, brown rice, and wheat pasta are loaded with calories and carbohydrates. You cannot eat tons of carbs and expect to lose weight. I do not care how much fiber it has. They also emphasize nonfat over low carb, which for many women in completely ineffective. Any foods that are nonfat were valued at astronomical point values so it didn't make any sense to even eat them. What ended up happening was I ate too protein, too many carbs, and too many calories. I lost almost no weight after 2 months. I also exercised hardcore daily and earned tons of additional points through fitness. This however did not appear to help my weight loss plan. I have used Weight Watchers in the past. 10 Years ago it was known as the FlexPoints program. I lost almost 40 lbs using this old program. It was based in simple Calories In and Calories Out. I understand that the new program aims to help people make healthier choices, which is great, but simple not effective for everyone. If you want to lose weight. Simply download a free calorie counter app and count your calories and try to get some cardio in 3 times a week. I would still recommend the program to a friend who needs to lose weight but it appears to work best for those whom are morbidly obese.
Cons
Not effective for all people
Bottom Line
Yes, I would recommend this to a friend.
Length of Time Used
6 - 12 Months
Comments