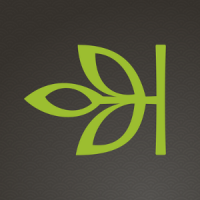 Editor
Updated
User reviews
3 reviews with 1 stars
3 results - showing 1 - 3
Crappy Process and Support
Bought this kit, had it sent and ATTEMPTED to activate the kit as directed, received the same error at the end of the process, on every device I have. I then spent AN HOUR on a chat with a support person who had no idea how to solve the problem. In the end, the answer was, go find someone with a WINDOWS machine that will let you activate your kit there. Chrome and Safari and iOS don't always (ever in my case) work in activating the kit. I know it is an obscure hardware set up I am using, macbooks (2) and iPhone, so I guess I can't expect them to support Apple products, even the very latest version of every operating system and Google Chrome, which I guess is also an obscure browser that they have not tested. Avoid this crappy product.
Pros
Can't even get to any pros
Cons
You CANNOT activate your kit on iOS
Bottom Line
No, I would not recommend this to a friend.
I'm an American living in England, and my sister in the states gave a gift of a DNA kit to my mother.
I hear the kits are around £130 in the UK, and $200 in the USA.

It was a complete waste of money - the results came in my mother's email, and the information was so general it could be applied to anyone.

We were all disappointed, and would never attempt that (scam) again.
Cons
Do I have enough time?
Bottom Line
No, I would not recommend this to a friend.
Ancestry DNA test is a misleading flop
The commercials are very misleading and make you think that there are specifics and some nice things to download. None of this is true. Our family new that there was aboriginal from our Swedish side from family photos of very dark skinned Grandparents. We also have darker skin ourselves. All ancestry dna gave was a general region called Norway/West Russian and after a second inquiry asking what our aboriginal tribe was that could be Laplander and why wasn't it in the results?, they replied saying that the region Norway/West Russia could mean that we have Laplander or something else from that region.

It was completely vague, and I would not recommend that anyone purchase an ancestry dna kit.

Dee
Cons
It only gives very general regions, and you don't even get anything nice to print up for all your money
Bottom Line
No, I would not recommend this to a friend.
3 results - showing 1 - 3