Review Detail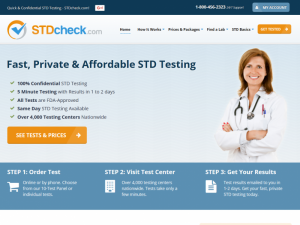 STD / STI Testing

Editor
February 17, 2016
17494
I ended up using stdcheck a few months ago after someone close to me had a scare. It was recommended to me by one of my roommates. I had no issues with the testing. It was quick, easy, and the best of all to me was that my results were negative.

Based on my experience and that of my friend I would recommend stdcheck to others.
Pros
No real complaints and no hiccups
Bottom Line
Yes, I would recommend this to a friend.
Comments