Review Detail
4.1
8
0.5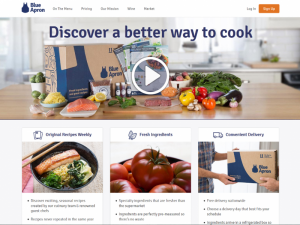 Meal Kits

Editor
June 08, 2016
4506
I first tried Blue Apron last month with a Groupon I purchased for 3 x 2-person meals. I am on week 4 and I am always excited to get our next delivery and have enjoyed the meals I have cooked from their recipes and ingredients.

I do have a few small issues though. I bought the Groupon for the week of meals and I didn't realize that I would need to signup for a subscription at Blue Apron before I could get the meals. Customer service told me I could cancel as long as I did it before being billed for the next weeks meals. So I thought that was okay but still it required an extra step for me. I understand their logic behind it to retain customers but if you are trying to get people to try the service it would be good if they allowed you just to order one week's worth of meals with out the subscription. I almost didn't try it for this very reason.

The packaging Blue Apron works well and keeps the meals cool even if left out for a number of hours which happened to me when I was away. I wish the packaging wasn't as wasteful in terms of the cold packs, insulation, plastic bottles, and plastic wrap but everything for the most part is recyclable.

Where Blue Apron really stands out though is the recipes and ingredients. The meats and vegetables sent are of high quality and fresh and the recipes are very tasty. I was getting bored with my own cooking as I found it difficult to find recipes I like. In the 4 weeks I have been using Blue Apron I haven't had a meal yet that I didn't really enjoy.



Pros
I enjoy the variety of recipes
Bottom Line
Yes, I would recommend this to a friend.
Length of Time Used
1 - 3 Months
Comments