Review Detail
4.1
8
0.5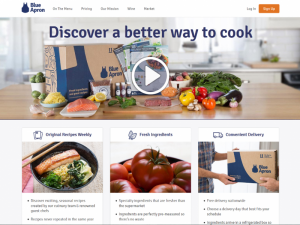 Meal Kits

Editor
June 08, 2016
4506
I have been a member of Blue Apron for over a year. To truly test out these meal delivery services you need to use it for at least 3 weeks. Don't fall for the 1 free meal delivery as you will have to signup for the service anyways and it means if you did want to cancel you would have to do it before really trying out the service.

The quality of the food is excellent. I am almost 6' and my husband is over 6' and we are both a bit over weight. With Blue Apron we always have leftovers. My daughter is now back from college but I still get the same order as before but I add a little to the recipe like some extra meat or potato, this depends on the recipe obviously. The 3 of us eat well this way and 2 people will have no problems with the 2 person meals. The only thing you need your self is salt, pepper and oil.

To organize things I have bought 3 plastic bins to separate the ingredients for each meal while I unpack the main box. I get our Blue Apron delivery on Saturday which I like and one of the main reasons we choose them initially since the other meal services did not offer this. I usually cook the Blue Apron meals on Sunday, Monday, and Tuesday so I can use up all the fresh ingredients.

People have complained about the packaging, and there is a lot. You can signup for free recycling but I have yet to do this.


Bottom Line
Yes, I would recommend this to a friend.
Length of Time Used
1 - 2 Years
Comments