3 results - showing 1 - 3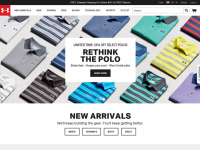 Clothing & Shoes

Editor
Updated
July 12, 2016
2308
0
5
0
Number of Locations
100 plus
Pricing
Prices range from $20- $250 per item.
Apparel
Under Armour was founded by a former football player in 1996 and started out making T-shirts which offer compression and the ability to wick perspiration off your skin to help regulate your body temperature. Thanks to some big breaks and smart advertising in the late 90's Under Armour was featured in football movies like Oliver Stone's Any Given Sunday which garnered them attention and...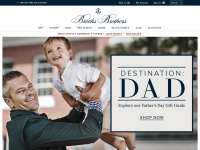 Clothing & Shoes

Editor
Updated
August 05, 2016
3650
0
6
1
Number of Locations
200 plus
Pricing
Prices range from $12 - $1,575 per clothing item.
Apparel
Brooks Brothers is the oldest clothing store in the United States. It was started in New York in 1818 which makes it almost 200 years old. They were the first clothier to pioneer ready-made suits in 1850, when back then all new suits were custom made by a tailor and needed to be ordered weeks in advance. Since then the company has offered many...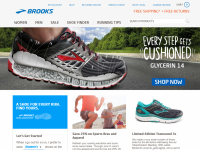 Clothing & Shoes

Editor
Updated
September 01, 2016
2776
1
5
0
Pricing
Shoes range in price from $28 to $170.
Apparel
Brooks Sports was founded in 1914 and started off making shoes and moved into athletic related footwear by the 1930's. Brooks is well known for their running shoes which through various technologies like 3D Fit Print are designed to keep runners running longer, farther and faster. Brooks currently sell sports footwear and apparel like shorts, pants, shirts, and sports bras in...
3 results - showing 1 - 3