2 results - showing 1 - 2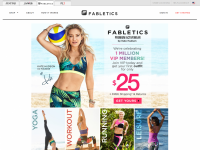 Clothing & Shoes

Editor
Updated
February 02, 2018
7528
1
5
1
Number of Locations
10 plus
Pricing
Regular prices range from $9.95 for underwear to $200 for a complete outfit. VIP Member prices can be up to 50% lower.
Apparel
The womens athletic clothing store Fabletics was launched in the United States in October of 2013 by TechStyle Fashion Group (then called JustFab Inc.). In just 2 years this online athletic clothing retailer had expanded to Canada and Australia, and had over 1 million orders shipped. In late 2015 Fabeltics also opened several brick-and-mortar retail stores to serve their expanding customer base. ...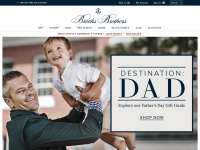 Clothing & Shoes

Editor
Updated
August 05, 2016
3649
0
6
1
Number of Locations
200 plus
Pricing
Prices range from $12 - $1,575 per clothing item.
Apparel
Brooks Brothers is the oldest clothing store in the United States. It was started in New York in 1818 which makes it almost 200 years old. They were the first clothier to pioneer ready-made suits in 1850, when back then all new suits were custom made by a tailor and needed to be ordered weeks in advance. Since then the company has offered many...
2 results - showing 1 - 2