2 results - showing 1 - 2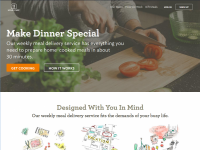 Meal Kits

Editor
Updated
March 12, 2019
7365
1
8
2
Subscription
Price Per Month
$238.80 (min cost)
Paid weekly at $59.70 for 3 meals for 2 people. Cost is $9.95+ per serving.
Meal Kits
Number of Meals Available per Week
10 meals + 1 breakfast + 1 fruit basket + 1 smoothie
Home Chef offers a weekly dinner meal delivery service of pre-portioned ingredients for healthy recipes that allow you to prepare home cooked meals in about 30 minutes. Every week Home Chef creates 13 new recipes that fit a number of different lifestyles. This includes vegetarian, gluten-free, low-carb and nut-free meals (among others). All ingredients are fresh and you will receive 2 to 7 meals...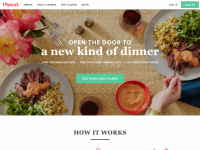 Meal Kits

Editor
Updated
September 22, 2017
4093
2
6
0
Subscription
Price Per Month
$288.00 (min cost)
Paid weekly at $72 for 3 meals for 2 people.
Meal Kits
Number of Meals Available per Week
9 meals (7 standard dishes and 2 "Chef's Table" dinners) + 2 desserts
Plated.com launched in 2012 and since then has been delivering dinner kits all over the United States. Every day Plated has at least 14,000 customers in the kitchen using their delivered pre-portion fresh ingredients to make healthy home cooked meals. Plated's fast growth is thanks in part to the publicity of Shark Tanks Kevin O'Leary's investment in the company. Plated is...
2 results - showing 1 - 2