3 results - showing 1 - 3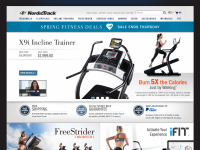 Exercise Equipment

Editor
Updated
May 18, 2016
3974
1
3
0
Pricing
Prices range from $399 - $4,499 per fitness machine.
NordicTrack launched in 1975 and became known for their cross-country ski exercise machines thanks to the TV commercials. By the 1990's NordicTrack has branched out to include other home fitness equipment like treadmills and stationary bikes. Today NordicTrack manufactures some of the most popular models of treadmills, incline trainers and ellipticals. They also have come out with innovative low impact exercise products like the...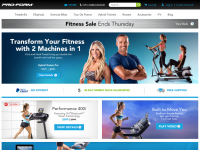 Exercise Equipment

Editor
Updated
April 28, 2016
3066
1
3
0
Pricing
Prices range from $349 - $2,999 per fitness machine.
ProForm has been in business since the 1980s and is owned by ICON Health & Fitness which is based in Utah and globally has more than 4,000 employees. ProForm is a well recognized brand (use to be called Pro-Form Fitness Products) for premium treadmills, exercise bikes, and ellipticals. ProForm has partnered with famous sporting events like The Boston Marathon and Le Tour De France...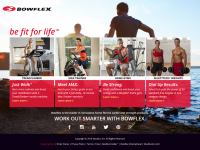 Exercise Equipment

Editor
Updated
May 18, 2016
3673
3
3
1
Pricing
Prices range from $139 - $3,299 per fitness machine.
Bowflex is owned by Nautilus Inc. and based in Vancouver, Washington. Bowflex got their start in 1986 making home gyms that used tension rods to create constant resistance (the first being the Bowflex 2000X) instead of using weights. Today Bowflex sells high quality Tread Climbers, Ellipticals (i.e. Max Trainers), Home Gyms, and Free Weights.
3 results - showing 1 - 3