Review Detail
3.9
5
0.5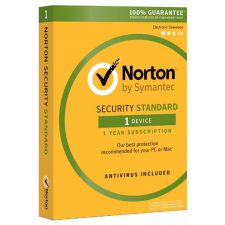 Internet Security

Editor
December 03, 2015
2956
I was confused at first with the name change. Sometimes a company can have too many products Norton 360, Norton Internet Security and now it is just Norton Security.

Anyways this was just an upgrade for me this time and it worked as expected once I renewed my subscription. I find the norton protection to be worth 5 stars especially since now it will protect my phone as well. For the last year and half since I have been using it I have never had a virus or had spyware installed. It has always caught the offending email or website I visited that had a virus. I must say that I do try to practice safe browsing by only visiting websites that I would think would be safe but it is always important to have up to date security software.

I got my parents using Norton as well on my subscription and I monitor their computers remotely since they always seem to "forget" to update their computers.

I also have norton installed on my 5 year old laptop with Windows 10 installed as well. It chugs a bit with it but I rather have it protected than not since it is what my kids use.
Pros
Still a solid internet security suite
Cons
Name change was confusing
Bottom Line
Yes, I would recommend this to a friend.
Length of Time Used
1 - 2 Years
Comments