Review Detail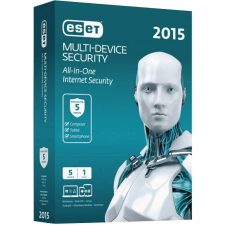 Internet Security

Editor
January 08, 2016
2558
Our family computer was just trashed with viruses. I had Norton on there thinking it would do the job but the kids downloaded something and 5 minutes later we had pop-ups galore and a bunch of spyware installed. I disconnected it from our network and tried for almost 3 hours with the Norton antivirus software to get rid of the viruses. No good. It found 27 different malware, it would clean about 10 of them on the first go around but when I rebooted the computer the ones cleaned where right back on. Re scanning and cleaning would result in the same outcome.

I went on my laptop and did a bit of research. I ended up purchasing Eset Smart Security 2016. I loaded it on my usb stick and transferred it to the PC after uninstalling Norton. It took another 2 hours of scanning, cleaning and multiple reboots but the family computer is now officially clean. Eset actually reported that I had over 32 different viruses. I am definitely leaving Eset on the PC as it cleaned everything so it should catch any stuff my kids downloaded that is compromised, not that they are allowed to download files, but you know kids.

I am pretty impressed. When my subscription on my laptop for Norton expires I plan on switching to Eset on it as well.
Pros
Catches more viruses than Norton. Actually cleaned my infected computer of 35 viruses.
Bottom Line
Yes, I would recommend this to a friend.
Length of Time Used
Less than 1 Month
Comments