Review Detail
3.9
5
0.5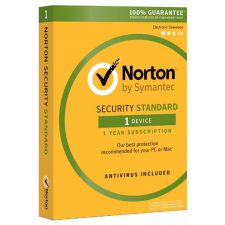 Internet Security

Editor
December 03, 2015
2752
No problems getting Norton installed on my new Windows 10 laptop. This was the first time I bought a laptop which had no virus scanning software except for what Microsoft has installed by default. I wanted something to scan my emails in Outlook since for my business I use email and MS Office a lot. I've used both Mcafee and Norton over the years but in the last few I have always seem to go with Norton. Norton Security has a lot of features and is priced better than competition. I purchased a subscription a couple of months ago and haven't had any problems. You never really know Norton Security is there as it just works in the back ground and only interrupts you if it detects a potential threat.

It is a good piece of software.
Cons
I heard they have India tech support
Bottom Line
Yes, I would recommend this to a friend.
Length of Time Used
1 - 3 Months
Comments