Review Detail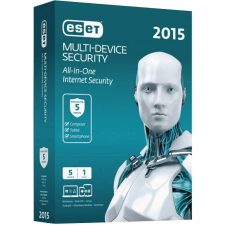 Internet Security

Editor
January 08, 2016
2558
ESET Security for 2016 is a great antivirus and all around protection. If your computer can access the internet then you need a security suite software. If you do not have one then you can probably count the days on your fingers before you will catch a virus.

My friend got a virus on her work laptop which is a Mac last month. She backed up to iCloud and with Apple's false reputation of no viruses she thought she was safe. Well she wasn't. Not only do she get a virus that affected her computer to the point where she could not login, her iCloud account was compromised and all her data was wiped. She lost everything. The company she works for even shipped the computer to California to try and recover data and the techs spent 3 days on it with no luck.

Well my computer is a PC and I know not to fool around with malware. I have always had some sort of virus scanner on my PC.

I use to be a Norton user but when I tried ESET last year I knew I wouldn't be going back to Norton 360. The protection is top notch and the scanner is fast and doesn't seem to slow down my PC like Norton always seemed to do. The firewall seems top notch and I have been warned several times of websites which have been infected with one virus or another.

If you are looking to install a internet security suite then I would recommend ESET. If you don't want to take my suggestion then install at least some sort of protection, even Microsoft's scanner. It's not the best but at least it offers some protection (no email scanner). You will be sorry if you don't!
Pros
ESET makes the best antivirus and security suites
Cons
Muliple machine licenses can get expensive
Bottom Line
Yes, I would recommend this to a friend.
Length of Time Used
1 - 2 Years
Comments