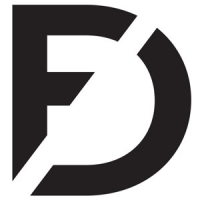 Editor
Updated
User reviews
2 reviews with 3 stars
2 results - showing 1 - 2
I usually have good luck ordering from Frames Direct but the last month I ordered a new pair of progressives and some sunglasses and it took me forever to search for a pair of sunglasses because the frames where either sold out or discontinued. I am not sure why the frames are listed on the site when discontinued. Out of stock items should list an expected date of when they will have stock.

Also I am not happy that the Frames Direct shipper requires a signature for delivery. This should be an option only like other companies I have bought from since I am never home when the truck comes by with my package. Customer service told me that they would try delivery 3 times and then held for pickup for 5 days.

All in all I still had both pairs of glasses in my hands by day 15.

I really do like the selection they have, I just wished their was less discontinued items.
Pros
Customer service responded in less than 24 hours.
Cons
A lot of sun glassses seem to be either out of stock or discontinued
Just ordered my glasses last week and I had to send them back as they had scratches on the left side of the frame. Not sure if it happened when the frames where manufactured or when Frames Direct put in the lenses. Anyways I did call customer service and they said I could send them back for an exchange which I have done. I had no problems getting the exchange to happen.

I am a little upset that I received a damage product but Frames Direct seems to want to fix the problem. My frames are out of stock now so I have to wait about 2 weeks before they get another shipment and they can install the lenses and send me back my eye glasses. Not that happy with the wait but hopefully everything will get fixed as the first pair of frames arrived pretty quickly.
Cons
Scratches on my frames
2 results - showing 1 - 2