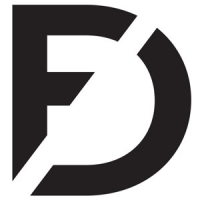 Editor
Updated
User reviews
3 reviews with 2 stars
3 results - showing 1 - 3
Poor Lens Quality - Protective Coating Flaking Off
Would give this provider zero stars if I could. Bought a $500 pair of glasses in 2019. About a month ago the protective outer layer of the lenses started flaking and pealing off. The warranty on the glasses is one year. I owned them for 1 year 4 months.

Wrote to customer service and asked for special consideration since this is obviously a material defect not damage caused by breakage.

Got a one sentence answer basically telling me I'm screwed.

$500 down the drain.

In my opinion, the quality of their lenses are poor and so is the customer service. Don't buy from this vendor.
Pros
Lots of frame styles to choose from. Found a specific frame style I had been searching for
Cons
Poor quality lens, protective coating falling off after just over 1 year use
Bottom Line
No, I would not recommend this to a friend.
About Me
Location
Salt Lake City, Utah
DO NOT BUY! DO NOT TRUST!
If I could, I would give it 0 stars. I ordered frames from Frames Direct.com on Jan 13th, 2020. On their website they said it would take 3-5 business day to receive my frames. Immediately when I ordered the frames, I received an email that the frames were in back order, which was not posted on their website. It said I would receive my frames by Jan 30th. Jan 30th came around and no frames yet. I called customer service and they told me that I would receive it Feb 11th. I was sending emails to a person by the name of Vickie M., E-Commerce Customer Service Optician, and she continued to lie in the emails saying that they received my order on the 30th but it was damages and they had return it to the manufacturer which was in China. I didn't believe her. On February 11th, Angelic, another representative over the phone, told me I would be receiving it expedited in 3 to 5 business day. Then I called on the 12th, and they told me they pushed my order back to February 28th. I've been dealing with this for about a month. I am letting everyone know to not believe the reviews on their website because they are fake. They also misrepresent by stating they do price match, which is a lie, because when you give them the website of same frames that are a cheaper price, they do not want to match it. Also be aware that they do not have the frames in stock, so you might want to call first to find out since their website does not indicate when frames are on back order. They do not provide you with tracking at all.
Cons
THEY DO NOT CARRY INVENTORY. SEEMS EVERYTHING IS BACK ORDERED
Bottom Line
No, I would not recommend this to a friend.
Watch out for customs when ordering from Frames Direct
International customers make sure you review the Frames Direct shipping FAQ first or you will be most likely stuck with additional costs!!!!

I figured I would get a much better deal if I shopped online for my eyeglasses. The frames are a good price but I found the lenses coating a bit more expensive at $27.50. Plus I am purchasing from Canada so I have to deal with the dollar conversion as well which is not in my favour. I did the calculation and found it was still cheaper for me to buy at Frames Direct, or so I thought...

Once I place the order and paid I then noticed in small print at the bottom of the page highlighted in red was additional information about shipping. Shipping was going to cost me over $70 USD!!! Well now the glasses are going to cost me about the same as my local optical store. So in the end I let the order continue and didn't call Customer Service to cancel.

Well that was a mistake. My glasses order then got stuck at customs. I had to pay an additional $100 at customs to get my order over the border. I was so upset that I wasn't told about this before hand. They really need to let international customers know what the potential costs are before ordering as it is NOT WORTH IT!


Pros
Glasses and Frames are fine
About Me
Location
British Columbia, Canada
3 results - showing 1 - 3