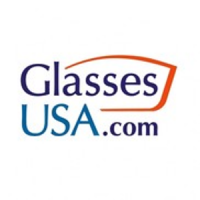 Editor
Updated
User reviews
1 reviews with 3 stars
1 results - showing 1 - 1
GlassesUSA Returns and Customer Service
Overall the glasses are good from Glasses USA and the prices but I have a real issue with customer service and returns.

I ordered 2 pairs of glasses, 1 for distance and 1 for reading. The frames are the same but I had chosen a different color of frame for the reading glasses so I could easily tell them a part. I placed my order and received it the following week. The prescription of the glasses was correct but I ended up with the same frame color. One should have been blue and the other one green.

I returned my reading glasses and asked to put the original lenses into the correct green frames. It took weeks for GlassesUSA to reply and confirm the frames I wanted. I replied with what I had said in my email and filled out the return form. A few more weeks go by and they said their was a mistake as they don't have that frame color anymore. I told them to just return my reading glasses as is in the original frames as having both frames the same color is not the end of the world.

In a week I get an email saying they are making my glasses and are almost done. Okay I though this is a little weird as they should just be mailing back my glasses. I waited a bit more and finally got my glasses back but they sent a pair for distance and not my reading ones. I called several times explaining the issue and finally got an email from the returns department saying I can't return them as it is beyond the 14-day return period as per their return policy.

Grrrr... I am sure disappointed as now I am stuck with 2 identical pairs of glasses and not the reading ones I needed. At this point I don't think it is worth fighting over as customer service seems to have real problems understanding instructions.

The glasses I did get are fine and look good but the one pair is not what I originally ordered. If by chance you have to deal with GlassesUSA returns department I wouldn't bother.
Pros
Good glasses and frames
Cons
Issues with returns and communicating with customer service
1 results - showing 1 - 1