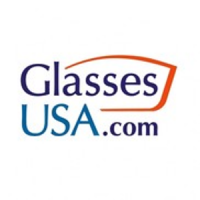 Editor
Updated
User reviews
3 reviews with 5 stars
3 results - showing 1 - 3
I have a very strong prescription and my Ophthalmologist warned me about using an online glasses store. I went on to Glasses USA and was completely surprised at the price difference. My last pair cost me over $450 and the pair I ordered from Glasses USA was under $150. I have been wearing my new glasses for the last 2 weeks without any discomfort, the lenses are perfectly fine. The frame lacks a separate nose piece but that was a decision I made when I bought the frames as I had notice this at the time of purchase. It took a few days to get use too but the frames fit well and do not move on my face.

For those who were recommended against using an online store for their glasses, trust me if they can get my prescription right you will not have any problems. This is an excellent value.


Pros
Good lenses - Great value
Bottom Line
Yes, I would recommend this to a friend.
I am 33 now but I have had glasses since I was 5 years old and have always hated how they looked on my face. I am pretty blind and have a strong prescription and as soon as I could I switched to wearing contacts in my teens.

I got my new pair of glasses from GlassesUSA last week and have been wearing them ever since. They are my first pair of new glasses in about 4 years and I love them. The frames I picked out are super light and not heavy like the old pair I have which use to hurt behind my ears after a while. The selection they have is huge but it is so easy to find the types you like by being able to select certain frame shape, types and colors. Once I had narrowed down my selection I went by the measurements and reviews other customers had written about the frames I was looking at.
Pros
Awesome selection, my glasses fit perfectly
Bottom Line
Yes, I would recommend this to a friend.
Glasses USA has a really good return policy. The first glasses I bought wasn't quit what I thought they where going to be after I tried them on when I received my glasses delivery. I had used their virtual-try-on thing on the Glasses USA website and I had thought they were going to be okay, but they ended up not being so.

I called customer service and they were really good. I was able to use 100% of the money I spend on my second choice which ended up being perfect and should have been my first choice. You have up to 30 days to exchange your glasses.

I plan on using Glasses USA again!
Pros
Good return policy when I didn't like my frames
Bottom Line
Yes, I would recommend this to a friend.
3 results - showing 1 - 3