Overview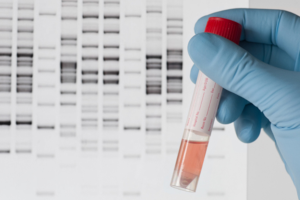 Consumer level online DNA genetic testing has been available since 2000. The types of Testing includes Ancestry, Health and Paternity.
For our list of reviews for companies in this industry please see our DNA Genetic Testing category.
History of Facts & Statistics
2019
DNA consumer advocates are advocating for legislation to safeguard customer data because privacy policies are written to protect the company, not the consumers entrusting them with their DNA. [1]
Family Tree DNA gave the FBI access to its genetic database. [1]
References
2017
The market was valued at $70 million in 2015, and is expected to increase to $340 million by 2022. [1]
References
2009
23andMe is the first company to offer an online DNA testing service with health reports. [1]
References
2000
Family Tree DNA was the first company to offer consumer level DNA testing The offered 12 Y-chromosome STR marker tests which where performed by Arizona Research Labs at the University of Arizona. [1]
References
Annotations
Pages change over time and while they contained the information presented here at the time of writing, it may have been updated or deleted