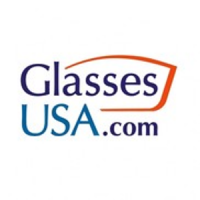 Editor
Updated
User reviews
8 reviews with 1 stars
8 results - showing 6 - 8
Company Does Not Deserve To Exist!
Thank goodness it doesn't happen very often in life, but you occasionally run across one of those companies that should not exist because they have a horrible company culture and do not get anything right! Glasses USA is one of those companies. They seem to endeavor to find a problem with your order so that they can stop it from going to production. There is a very noticeable amount of infighting between the internal departments, calling each other incompetent idiots in front of customers. In my two experiences with the company (each with an order for two pairs of glasses); they charge your credit card immediately, but lose the order and took nine weeks to fulfill one order and eight weeks to fill the other. The final order, they sent two pairs of sunglasses when one was supposed to be normal glasses with transition lenses; and it was silver instead of gold. (I have never owned a pair of silver glasses in my life.) And if you need warranty service, it took over five phone calls and eleven emails over eight weeks to get their attention! So am I supposed to send the glasses that need replacing and let them lose them and forget all about it? That would be foolish, wouldn't it? My advice, run, don't walk, away from Glasses USA! And they have existed for ten years now? Horrible company that does not deserve to exist because they do not care whatsoever about their customers!
Cons
Customer Service, Delivery Time, Order Accuracy
Bottom Line
No, I would not recommend this to a friend.
I ordered some prescription glasses from them. On their web site they say they have a 100% money back guarantee. When I finally received the glasses, they were the wrong prescription and the frames didn't fit my face. After some back and forth, I realized they did not have a frame that would fit my face, and they demonstrated themselves to be incapable of making my no-line trifocal. I asked for my money back after following all of their return policies to the letter. They refused to give my money back. It appears I have wasted several hundred dollars! This place is a scam!
Cons
Poor customer service. Doesn't follow their own guarantee
Bottom Line
No, I would not recommend this to a friend.
DO NOT BUY FROM THESE LYING CROOKS
Website clearly states, 3 days to produce single vision. After waiting 10 business days I called to find out why I haven't received final production notification. They respond one of the coatings increases it to 6 days production time, I asked why it wasn't done after 10 days then. They couldn't tell me. It has now been 14 business days and I just received notice they finally made them, and that I need to wait at least another week!?

Horrendous customer service, false advertisement, and bold faced lying to customers. Why would anyone shop here? Only if your dazzled by a deceitful website and haven't noticed the thousands of people complaining about the poor service of this company.
Pros
Absolutely none. PERIOD
Bottom Line
No, I would not recommend this to a friend.
8 results - showing 6 - 8