Overview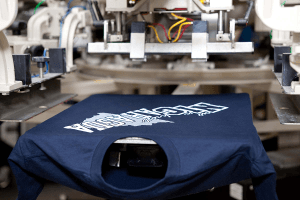 The entire printing industry is a huge business and globally revivals the auto industry in sales every year. In the past decade the demand for printing services has change with the demand for ebooks, online media and online advertising increasing. This means the overall industry has seen a decline in growth these past years. One area of growth in the industry is online printing services which count home and small business as their customers. The first online printing service launched in 1995 and introduced a new way for customers to design and order their printed products. The first product offered was business cards, but since then a wide range of printed products are now offered by most companies including everything from wedding invitations to restaurant menus. Personalized apparel and gifts have also become a big money maker for these services. Everything from t-shirts to mobile phone cases can now be customized with different designs, colours, and pictures.
For our list of reviews for companies in this industry please see our Printing category.
History of Facts & Statistics
2016
Over 10 billion business cards are printed every year in the United States
Company sales generally increase 2.5% for every 2,000 cards passed out
88% of business cards handed out will be thrown away within a week
The global print industry generated $898 billion in 2015 and has been growing every year. This includes all types of printing including books, packaging, advertising, and online printing service. [2]
83% of all print orders in the United States was placed online. [2]
The US printing industry had $85 billion in revenue in 2015 (this includes all types of publishing and advertising). [3]
References
2015
US Commercial Printing shipments was worth $57.04 billion. [1]
References
Annotations
Pages change over time and while they contained the information presented here at the time of writing, it may have been updated or deleted